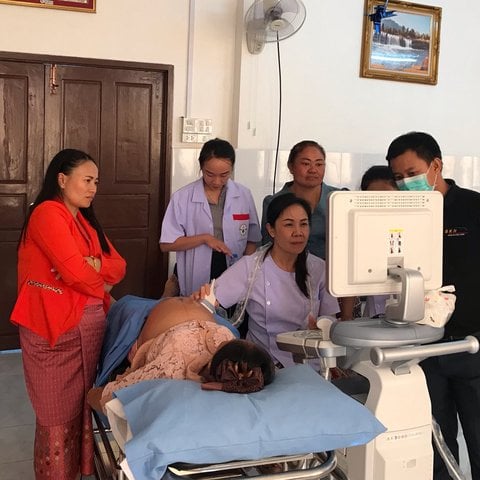 News01-08-2019 by: SKN Laos
GE ULTRASOUND WORKSHOP AT LUANG PRABANG PROVINCIAL HOSPITAL
On July 30th, 2019, SKN in collaboration with Luang Prabang Hospital organized the workshop "Diagnosis and Ultrasound Imaging in the Second and Third Trimester".
The seminar was attended by experts, doctors in charge of image diagnosis in the province, and Luang Prabang district and senior leaders of the Provincial Hospital.
The focus was on discussing issues related to ultrasound technology in pregnancy and 4D ultrasound image processing in antenatal care during the second and third trimesters.
The doctors in attendance were also able to have hands-on experience with the GE Voluson P8 Ultrasound with guidance from a GE Healthcare applications expert.