Description
MANY SOLUTIONS - ONE ROTOR
This compact benchtop centrifuge has been developed for large sample volumes. It has a maximum capacity of 4 x 600 ml bottles, 140 blood tubes, 16 microtiter plates or 52 x 15 ml conical tubes, all on a single cost-effective rotor.

This unit is available with refrigeration and a temperature range from -20 °C to +40 °C (ROTINA 420 R).
FACTS & NUMBERS

MAX. CAPACITY:
4 x 600 ml
MAX. RCF:
24,400
MAX. RPM:
15,000 min-1
WEIGHT:
approx. 75 kg | 108 kg
REFRIGERATION:
Yes
DIMENSIONS (W x D x H):
506 x 650 x 423 mm | 713 x 654 x 423 mm

CAT. NO.: 4701 | 4706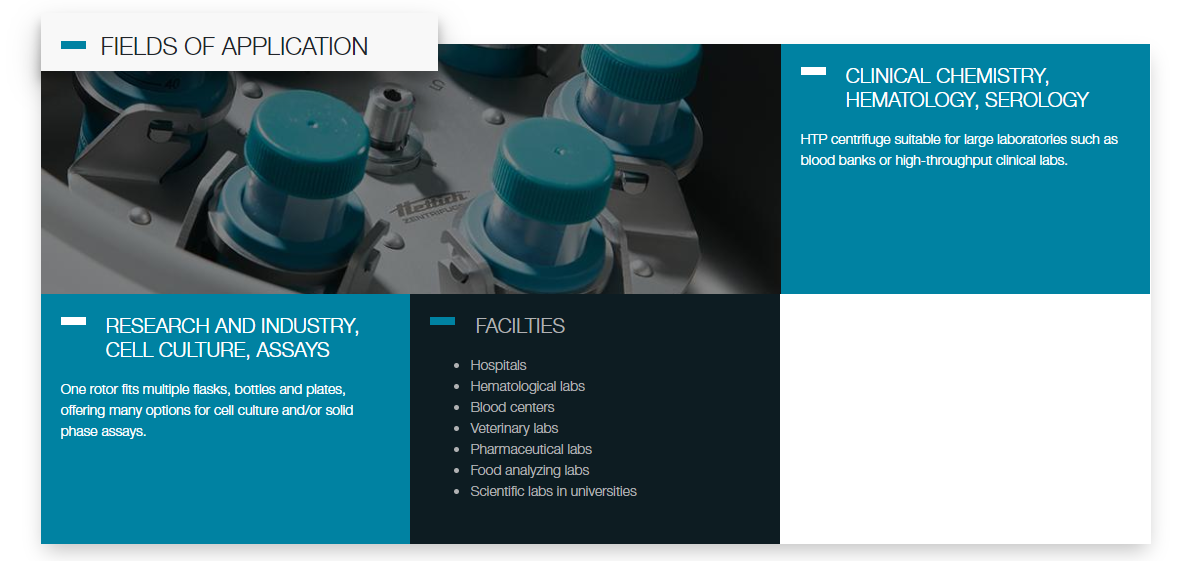 BEST CONDITIONS FOR YOUR APPLICATION
Single-hand clamp lock for easy loading, unloading, transport and sealing
The new generation of carrier buckets from the ROTINA 420 features an integrated handle to provide you with a convenient method for transporting and loading your samples while doubling as a locking mechanism for your bio-containment lids.