Description
RUGGED AND INDISPENSABLE
For decades, the ROTOFIX 32 A has set the standard in daily lab routine thanks to its versatility and solid construction. The benchtop centrifuge spins sample volumes up to 6 x 94 ml, 40 blood collection tubes or 8 x 50 ml conical tubes with a simple user interface. Hettich's cytology rotors are compatible with most existing funnel/slide systems and have bio-containment lids.
FACTS & NUMBERS
MAX. CAPACITY:
4 x 100 ml | 6 x 94 ml
MAX. RCF:
4,226
MAX. RPM:
6,000 min-1
WEIGHT:
approx. 23 kg
REFRIGERATION:
Air cooling
DIMENSIONS (W x D x H):
366 x 430 x 257 mm

CAT. NO.: 1206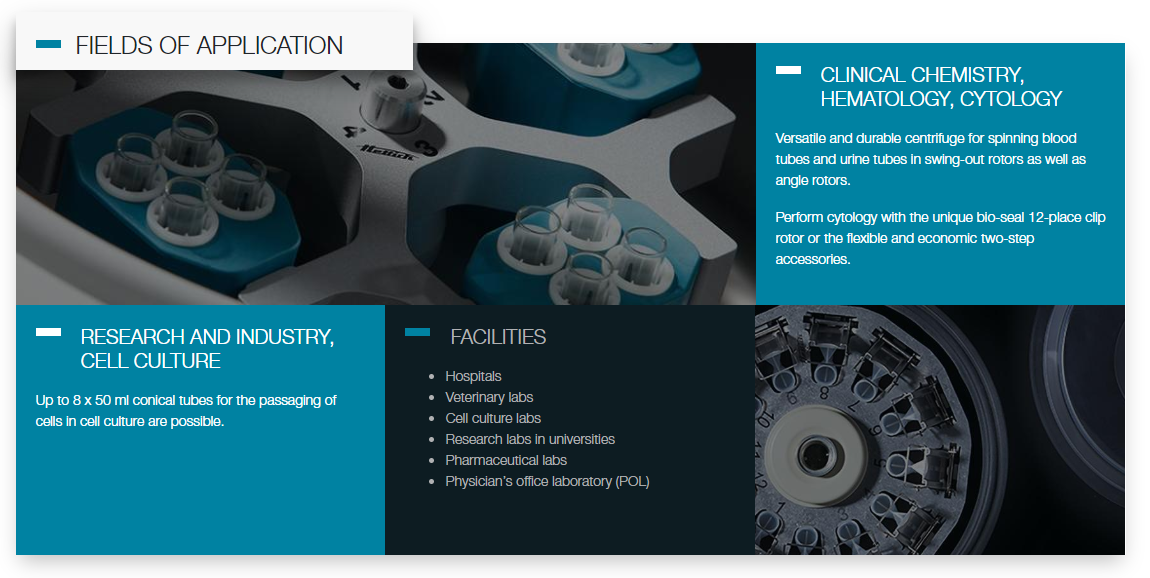 BEST CONDITIONS FOR YOUR SAMPLES
Eliminates the need to purchase an expensive dedicated cytocentrifuge
The ROTOFIX 32 A performs multiple applications including cytology, in the same centrifuge, saving you money and bench space. Hettich's 12-place Clip Rotor is capable of spinning up to to 6 ml single Cyto chambers and is with the bio-containment lid autoclavable.